Beyonce Knowles Is Condon's 'Dreamgirls'
[Monday, April 11th, 2005]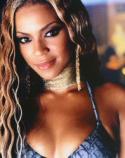 Beyonce Knowles is talks to star in the Bill Condon (Kinsey) directed adaptation of the Broadway hit Dreamgirls, according to Variety.

Said to be a thinly veiled story of the rise of Diana Ross and the Supremes.

Dreamgirls is eyeing a fall start date in Los Angeles. He continues to hone the script as he casts the roles. The film retains Tom Eyen's book and lyrics as well as Henry Krieger's music.

E-Mail This Article » Share your comments on 'Dreamgirls'