'Exorcist: The Beginning' Reshoot Report
[Tuesday, January 13th, 2004]
After many reports on reshoots of The Exorcist prequel Exorcist The Beginning a fan site Captain Howdy has posted an article about all the rumors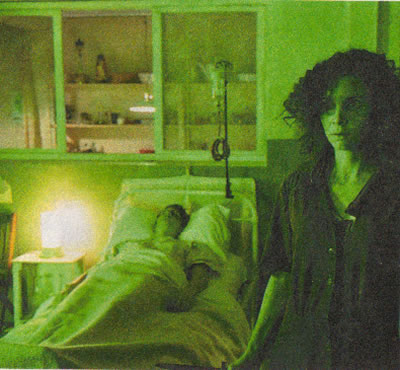 First of all, the bare facts directly from Morgan Creek:

* Re-shoots have resumed after the Christmas break and will wrap in mid-February (close to when principal photography finished last year).
* All re-shoots are happening in Rome at Cinecitta studios, where the second half of principal photography occurred.
* Approximately 90% of the prequel is being re-shot.

Take the above dot-points as you will, but they are facts. Personally, I think it is great they are re-shooting the bulk of the film instead of simply trying to band-aid it and released a half-assed effort. At least Morgan Creek are trying to protect heir investment this way.

Morgan Creek also CONFIRMED that James D'Arcy and Izabella Scorupco have indeed joined the project.

HOWEVER, close sources mentioned some internet reports are incorrectly claiming that these actors have come on board to replace previous actors who filmed principal photography with original director Paul Schrader. This is not true.

James D'Arcy is playing Father Francis under Renny Harlin's direcion after Gabriel Mann already portrayed the role for Paul Schrader. The reason for this re-cast is simply that Gabriel Mann COULD NOT RETURN TO THE PROJECT due to other commitments, forcing Morgan Creek to re-cast and release Mann.

Internet reports are also falsely claiming that Izabella Scorupco has REPLACED Clara Bellar as Rachel. This is not true. The character of Rachel in Exorcist: The Beginning has been completely removed from the project and Izabella Scorupco's role is in no way a 'replacement' capacity, Clara Bellar's character has simply been 'written out'. Does this mean no more love interest for Father Merrin?

Pop singer Billy Crawford's performance has also (supposedly) been written out of the project.

Stellan Skarsgard has stayed on as Father Merrin and will complete the re-shoots, as expected.

Above picture is from The Movie Box which was given to them from a cinema theater employees "coming soon" sheet.
More On 'Exorcist The Beginning'...


E-Mail This Article » Share your comments on 'Exorcist The Beginning'