Lucas Black Set For 'The Fast And The Furious 3'
[Thursday, September 29th, 2005]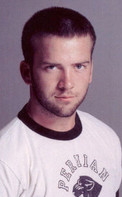 Lucas Black is to lead the cast the cast of Universal Pictures third installment of The Fast and the Furious 3, says the Hollywood Reporter.

The feature, helmed by Justin Lin, is set in the underground world of Japanese drift racing, where rear-wheel cars speed into turns and "drift" sideways for as long as possible.

The story revolves around outsider (Black) who, to avoid jailtime, is sent out of the country to live with his military father in a cramped apartment in a low-rent section of Tokyo. When he loses a race to a driver with ties to the yakuza, he has to pay off his debt by going deep into the Tokyo underworld.

Black joins a cast that includes Bow Wow, Brian Tee, Nikki Griffin, Sung Kang, Jason Tobin and newcomer Nathalie Kelly.
More On 'The Fast and the Furious: Tokyo Drift'...


E-Mail This Article » Share your comments on 'The Fast and the Furious: Tokyo Drift'