Bree Turner Set For 'Firehouse Dog'
[Monday, October 3rd, 2005]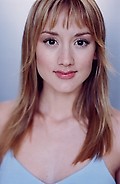 Bree Turner has signed on to join Regency Enterprises Firehouse Dog, says the Hollywood Reporter.

The feature, helmed by Todd Holland, follows Rexxx, Hollywood's most in-demand canine star. After getting lost, the divalike dog is adopted by a down-on-its-luck firehouse. Turner will play Liz Knowles, a commercial producer who works with Rexxx before he goes missing.

Other stars signed up include Josh Hutcherson, Bruce Greenwood, Dash Mihok and Steven Culp.

E-Mail This Article » Share your comments on 'Firehouse Dog'