Blind-Enemy
Lures of the syren


Gender: Male
Location: Yearning for days of yore


!?!?!?!?!?!?!?!?!?!?!?!?!?!?!?!?!?!?!?!?!?!?!?!?!?!?!?!?!?!?!?!?!?!?!?!?!?!?!?!?!?!?
Powers: Enormous mental powers, magnetic powers and reality bending powers (from Franklin Richards)


First Appearance:X-Men #53


Pro-File:In few words, Onslaught is the X-Traitor, the reason that Bishop came back in time; he's the biggest menace that the Marvel Universe ever faced.


It all began when Xavier entered Magneto's mind and shut it down. At that moment, all of Magneto's hatreds, fears and anger entered Charles mind, reacting with Xavier own fears and repressed hatreds. This evil seed grew and possessed Charles Xavier, giving birth to the true definition of enemy.


Bishop managed to stop him from killing the X-Men, but the being absorbed Franklin Richards and his reality bending powers. The heroes of Earth prepared an attack to Onslaught trying to remove Xavier from the monstrosity. Bad move. In fact, Charles Xavier was holding the monster powers and when he was taken out of it, Onslaught destroyed a great part of New York. He later absorbed Nate's Grey mental powers, becoming almost unstoppable.


But, with the union of all the heroes, he was defeated: Rogue, the Vision and Doctor Doom, bonded together and attacked the monster, making him weaker. The Hulk began a huge fight with him, and was separated in the effort. Onslaught had then evolved to a being of pure energy. Thor gave the idea of serving as a vessel to kill the beast, example that was followed by all of the other heroes. At the end of the fight, the Avengers and the Fantastic Four had vanished to another world, but the evil was stopped.

__________________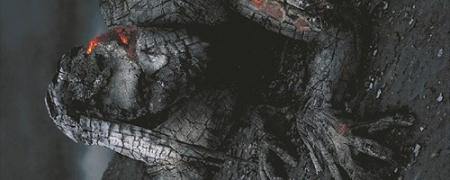 Ashes