angelsflame265
la la la lalaaaa


Gender: Female
Location: lost in hogwarts :)
No Promises In the Wind essay
Ok this is a book report for my history class, can you tell me how it is?
~~~~~~~~~~~~~~~~~~~~~~~~~~~~~~~~~~~~~~~~~~~~~~

When first looking at the cover of this book my yearning to read it began to dwindle. For on the cover was an illustration of two dirty looking boys (one with a banjo) and at the bottom a rather scary looking picture of a clown. But the saying "Don't judge a book by its cover" was true to its word. No Promises in the Wind gives the reader a trip into the past and a look into the lives of two runaway kids trying to deal with the times.

Josh is the narrator of the story, we see the world through his eyes. So the images we receive from the book are slightly biased. No where is that more apparent then Josh's relationship with his father. During the first chapter Josh explains that it never seemed as if his dad ever loved him. Saying that he always seemed kinder towards his other two children and quick to anger with him. We see this happen when one night at dinner when Josh dared to ask, "Are there any more potatoes, Mom?" and his father started to yell at him for asking such a question.

It was his anger at his father and his family's need for food that Josh decided that he should runaway, but not alone. At school Josh had a friend named Howie, and after school Josh and Howie would get together and play music. Josh would sit and play the piano while Howie played his banjo. " Day after day Howie and I closed the door of the music room and shut out the troubled times." Josh described Howie as a person waiting to laugh, even though Howie's home life was hard. Together these two music makers worked out a plan to runaway the very next day. They figured Howie could play his banjo on the streets to earn a cent or two until they could find a job with a piano. Little did they know that Josh's little brother Joey had been listening to the whole conversation, and when he finally showed himself, Joey wanted to come along. Josh's first reaction was no. " You're too young. You couldn't keep up with guys our age." But Howie managed to convince Josh by telling him that Joey could sing while Howie played his banjo.

On their first day as runaways the three boys found success, gaining 78 cents from Joey and Howie performing on a street corner. After spending a night on the streets the boys deiced that it would be best to head away from Chicago. So the next chance they got they managed to hide inside of a train for a fair distance, until they (and other train jumpers) were all forced to get off the train. But as soon as the train started to move once more people started to jump back on to the train! At this point some nice men help Joey back on the train and Josh and Howie had to make it back on themselves. Josh jumps back on fine, but Howie first made sure his banjo made it on, but doing this he misses his chance to jump himself.

With Howie's misses jump still on their minds the two brothers got off the train at about noon. And for the next few weeks the dream of getting a job died down to just getting food. They had luck, but often Josh and Joey had to resort to begging for food, which Josh hated. " The humiliation of begging was as hard for me to bear as hunger, and it left deeper scars." But Josh and Joey ended up having a bit of luck. While they were walking down a road, a trucker (the trucker later asks to be called Loonie) stops and gives the two boys a lift. A few hours later Loonie treats the two boys to a meal at a restaurant. While their Josh's piano playing skills are brought up. As it turns out in the back room of the restaurant has an old warn out piano. The workers let josh play, and when he did everyone was astounded at how good he played. A waitress had a cousin who ran a carnival and the waitress said her cousin might be able to give Josh a job.

Pete Harris was the name of the waitress's cousin, and even agents his better judgement Harris gave Josh a job at the carnival for five dollars a week. Saying goodbye to Loonie was quite hard for Josh and Joey for they were growing very fond of him. But Loonie gave Josh his address so he could write to him. But Josh was about to meet a person who he would never forget. A woman about 30 years old was the clown Bongo. She was Josh's first love and unfortunately it was never meant to be. A few problems stood in their way but the two main issues were the age difference and she didn't like him in that way. But life as a carnie was short lived for one cold day the carnival was burnt to the ground, and Josh and Joey had to move on.

The money Josh and Joey had saved was soon gone and it became a life of begging once more. And soon Josh started to become sick. It came to a point where it was Joey doing everything because Josh couldn't. it came down to one night where Josh was so crazy with his sickness that he hit Joey. It was then Joey said " . . . and as far as I'm concerned, you can go to the Devil", before running away. After Josh realized what he had done he ran out to find Joey but got lost and blacked out before he could find him.

Josh woke up, surprisingly in Loonies care. A couple had found him and he had Loonies address in his pocket so they took Josh to him. But as Josh was getting over his sickness, his worry for his brother grew. Where was he? Is he all right? Did he go home? Loonie wrote letters to Josh's parents and to people down at the carnival, and got in touch with every police station in a 50-mile radius. Nobody had seen him. Not until a report on the radio did they get a lead. A boy that very much described Joey was described on the radio. So Loonie went down and sure enough it was Joey!!!! Joey and Josh made up with each other as soon as they saw each other. And in no time at all they were both recovering. It was at this time that Josh wanted to get a job to pay back Loonie for his kindness, but no such job was appearing anytime soon it seemed. But luck was on their side for the lady that was taking care of Joey knew somebody who needed a piano player . . . and soon Josh was playing 6 days a week at this place. But soon enough Josh and Joey were getting homesick, and everyone around them had told them. So they thought it best to go home. And that's what they did

This tale ends in a very happy mood. The family Joey and Josh left behind were not mad when they returned. In fact this might be one of the few happy story's about the depression, and I stress any one who loves a tale about an adventure of hardship and rewards to read this book.

__________________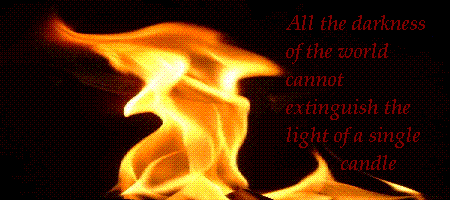 Offical Country Music Lover of Ravenclaw