Insomniatric
The Spider


Gender: Male
Location:
I realize that this is a very old thread but calling Eminem talentless is ridiculous.



People say underground artists are better, but I've never seen anyone outdo the "Infinite" album. His multi-syllabic rhymes and internal rhyming is some of the best in history, the only one who comes close to him when it comes to pure rhyme writing is Elzhi.

Just notice how he can make so many words in a line rhyme.

Here's some examples:

"My thesis will smash a stereo to pieces
My a capella releases classic masterpieces through telekinesis
And eases you mentally, gently, sentimentally, instrumentally
With entity, dementedly meant to be Infinite"

"It's an amazing task to battle with success
I never gave a ****, now I give a **** less
And in a slug fest I get physical like physicians
Invisible like magicians with mystical mic traditions"

"You bitches get a hysterectomy disrespecting me
You wanna feel the full effect of me, hand a tech to me"

"Intellectually superior, I'll make the whack wearier
Inferior deterior rate like bacteria"

"I've never been less than clever and fresh
Severing flesh of fools who never impressed, I can confess"

"We travel in packs and ravel in facts and gravel in cracks
To find babbling Max, gaffling tracks
I grapple an axe for them baffling acts
The mysterious stab in the backs who dabble in wax"

"Ayo, biters are like tarantulas, vandalists,
Living as scandalous as a television evangelist
But I can handle this, I'm the rhyme biter crime fighter
Caped crusader, taking care of undeserving lime lighters"

"I'm too stable to fall, the pressure motivates
To know I hold the weight of boulders on my shoulder blades
I seen the golden gates to heaven on Earth
Where they don't pull a weapon on you when you stepping on turf"

There are plenty more where that came from. Just look at how well-crafted his lyrics are, that's talent. When it comes to technical skill, not many MC's are even close to Eminem.

__________________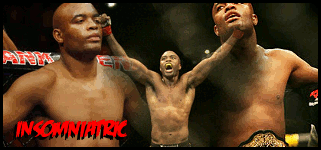 Sig and Avatar made by Steverules_2 (Thank you!)
Last edited by Insomniatric on Mar 27th, 2013 at 06:37 PM