Midnight109
Senior Member


Gender: Female
Location: Dreaming
Chapter 2 : Unexpected




The clatter of Harry's wand as it dropped to the polished floors of the house alerted his aunt and uncle to his presence. Harry was standing in the frame of the entranceway, his mouth hanging open in shock. His aunt, who wore s mortified look on her face, instantly flung the swishy, willow wand she was holding in her hand onto an oriental mat a few inches away from the empty fireplace. His uncle Vernon, who was standing a few feet away from his aunt in the center of the room roared, "Get out, boy! Go to your room now!" Harry paid no attention to them but kept his eyes focused on the wand that now lay near the fire.

He then rested his eyes on his aunt. "Whose is that? And where did you get it from?" asked Harry, his mind racing. He was amazed that his aunt, Aunt Petunia, of all people was in possession of a wand. He was erupting with questions and he aimed to get them answered. He took a step into the room.

"That's none of you business," replied his aunt sternly. She shifted in her seat. "Vernon, could you go tell Dudders that mommy wants to see him to take a picture in his nice new tie, please?" asked aunt Petunia. "I want to practice taking a nice picture for him when we have dress him up so nicely to go to your company's dinner."

Uncle Vernon looked a little suspicious but decided not to doubt Petunia's actions. "Okay. I have to pick out new suits as well," he muttered. He shuffled his feet and made his way out of the room slamming, the door shut. He could be heard going upstairs. As soon as the door was shut Harry strode over to the wand and picked it up. Twirling it in his hand, he faced his aunt. "Where did you get it? And whose is it?" he repeated.

Petunia Dursley closed her eyes. "I'll tell you when Vernon is gone with Dudley for their suits," she said, her voice lacking usual snappy tone, was now tired. As soon as they heard the car driving out of the driveway, Harry demanded an explanation once more. Without answering, Petunia sighed and, without explanation walked over to where he was standing. "Move," she said simply.

"What?" asked Harry, bewildered. Yet, his thirst for answers made him obey and he reluctantly backed away to the couch, and off the oriental mat. His aunt reached for the mat and pulled it away to reveal a hidden trapdoor. Cautiously, and filled with curiosity, he watched as his aunt opened the door and stepped back. Harry bent down and peered into it to see cardboard boxes and different items lying there, coated with a thick layer of dust. A ladder leading down to it all was also covered in dust. "What does it have under there?" he asked his aunt Petunia.

"Your parents' stuff, " she replied with a slight smile on her face.

Harry was about to descend the ladder when he realized that he had never seen any of his parents' personal belongings before, apart from his father's invisibility cloak. Taking a deep breath, he went down into the spacious room.

The first thing he saw was a magical snow globe with a small Hogwarts replica in it. There was a card under it marked, 'Whoever owns this globe will have the magic of Hogwarts around them.' Harry put his hand around the globe it felt cool in his grasp. He put it down and went over to a box, opening it. It was filled with little items, such as a journal, which belonged to his mother. He ran his fingers over the cover of it before putting it back down. He spent another half-hour or so going through boxes, sometimes finding himself overwhelmed. He reminded himself frequently that this was the last of his parents' memories, the only belongings that survived the attack.

The attack that had changed his life forever. If it had not been for that prophecy, his parents would still be alive. Harry would have grown up with a life full of joy, with everything he had needed, love and family. If the Weasleys, Hermione and other various people in his life did not stand by his side all along, he probably would not have lasted this long. He had a lot to repay them for in love and support. He knew that if Voldemort dare kill or hurt anyone else he considered close or family, he would probably lose it. At that moment he promised himself that he would kill Voldemort, once and for all, or die trying. And not because of any prophecy.

He took a deep breath, deciding to go back up to the sitting room, but his eyes rested on a piece of parchment that was neatly tucked under one box. Easing it out carefully, he opened it. A tremendous force of sorrow hit him when he saw the neat, slightly slanted handwriting.

Dear Harry,
I know if you are reading this that your father and I did not survive, but you did, and I'm sure you have lived a happy life, filled with joy even though it has had a great many bumps and hurdles along the way. But no matter what happens, do not look for the easy way out or you may regret it. Do not push away those closest to you or you will find it harder and harder to battle the last battle of the second war. I know of the prophecy, my son. You will only defeat Voldemort if you bring those in life you love and cherish closer and closer, rather than push them away. Love is the key, Harry James Potter.
With much love,
Your mother,
Lily

By the time Harry was done reading, he could feel the tears forming in his eyes as he thought of everyone he had tried to push away, but one name stood clear. Ginny. She had captured his heart in a way no one else was able to. He loved her. Blinking back his tears forcefully, he took a few of the items and ran back up to the sitting room, past his aunt and up to his room. He rested his mother's journal in his diary and placed the snow globe on his desk and then sat down on his bed, pondering. Once more, the fiery red hair and sparkling brown eyes of his former girlfriend entered his mind and did not seem to want to leave.

--------------------------------------------------------------------------------

On the night before the Order had to come get him, Harry had his trunk packed and ready to go. Before he went to bed, he glanced over at his mother's diary and had a sudden urge to read it, but decided to wait until he had someone to share it with. He fell asleep moments later. He had a very disturbing dream.
---------------------------------------------------------------------------------
Someone had gone into the storeroom under the house and stolen all his parents' belongings and an image of Bellatrix smirking at him kept haunting him. Then Draco Malfoy bowing in front of Voldemort as Voldemort hit him with the Cruciactus curse.

---------------------------------------------------------------------------------

"Harry, Harry. We have to go now, Harry."

He murmured sleepily as he heard a familiar voice gently coaxing him awake. Slowly squinting his eyes open to the bright sunlight that was flooding his room, Harry saw five figures, blurry at first, but they soon came into focus. Lupin, Mr. Weasley, Tonks, Bill and Fleur stood in his bedroom. Lupin watching Lily's diary in shock while Mr. Weasley and Bill were looking at the snow globe as though they recognized it from somewhere. Tonks was trying to wake Harry up. All of them were dressed in Muggle clothing

"Harry, where did you get the diary? Lily's diary was supposed to have been destroyed when…" Lupin trailed off.

"I think it's about time we left. The Death Eaters knows about the spell Dumbledore used to protect Harry and the know very well that it will be broken two days from now, said Mr. Weasley suddenly, breaking the little tension that had built up at the mention of Harry's parents.

"What spell?" asked Bill curiously, for he and Fleur were not informed about the bond between Harry and his aunt.

"We'll explain when we get back," replied Mr. Weasley. "C'mon Harry its time to go," he added with a hassled look on his face.

"But I can't just leave my parents' stuff here!" Harry blurted out.

"What do you mean, Harry?" asked Lupin suddenly, with a frown on his face.

He hesitated slightly before replying, "My aunt showed me a hidden room in which some of my parents' stuff, well, personal belongs, were hidden, It's under the oriental mat in the sitting room." He had only told them all with the hope he would be allowed to take it with him.

"Harry, are you sure it's Lily and J-James stuff?" asked Lupin, his voice quivering slightly.

Harry smiled slightly. "Yes, I'm sure. You can go look if you want," he offered.

"No, I don't want to, thanks," said Lupin stiffly, surprising everyone in the room with his sudden change of temper.


__________________________________________________
_____



Short post, wasn't it? I know I stopped at an odd space but the limit for the message length was almost crossed. This chapter probably wasn't half as good as the last, that is, if you thought the last one was good, but I had some trouble writing it. There's a bit more of Chapter 2 to finish (I write short chapters, don't I?) and then Chapter 3 will start. ( I haven't even started writing chapter 3 yet...) I have tests on the 22nd, so after that I will start back writing (and posting) more often. So I'll leave you to wonder how petunia got Lily and James' stuff and why Lupin reacted in such a harsh manner at the mention of him seeing The stuff.

__________________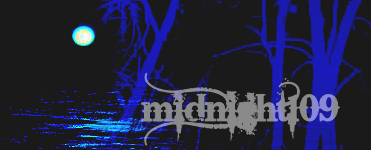 Previously Hermione202 and Midnight_Miss
Last edited by Midnight109 on Mar 11th, 2006 at 03:35 PM