SSJGGogeta
Senior Member


Gender: Male
Location:


While this is the wrong thread to argue this in, I'm still gonna point a few things out.

Even at his best, Galactus DOES operate on a universal scale. However, he doesn't do so as casually as Beerus does.

Beerus is literally capable of trading countless universe level PUNCHES with SSJG Goku, and that is a laughably suppressed and casual Beerus. Beerus at his full power is capable of fighting against 5 universe level GoD's with little trouble, even before going all out.

That's 5 characters that operate on around Galactus levels when he's well fed. Beerus was doing this all casually.

Also, Hakai has shown to bypass immortality and even destroy souls in DBS. That's something that I don't think Galactus has ever been able to do. Regardless, their isn't anything to support Galactus being able to survive a hakai from Beerus, that I'm aware of. If he can survive having his literal matter, soul, and essence erased from existence, then please post a scan of him doing so.

Otherwise, Beerus would put Galactus down without much effort. All the DBS top-dogs right now, i.e. Jiren, Vegeta, Goku, Frieza, etc. would arguably take a majority against Galactus. Beerus makes most of them look like ants, until you reach Jiren and UI Goku. Any of the GoD's would put Galactus down fairly handily, and Whiss is ludicrously superior to all of them put together.

Hands down, Beerus takes Odin and Zeus without trying. Even Galactus wouldn't stand a chance to him, let alone Whiss.

__________________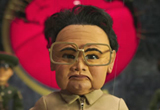 "Why is everybody so ****ing stupid?"- Kim Jong Il, Team America.