AncientPower
The Chosen One


Registered: Aug 2014
Location: The balance of the Force
The quote states his battlefield feats have never been replicated, meaning he is unparalleled entirely. If I need to show you why that's insane given the battlefield feats of Surik, Revan, Tulak Hord, etc., then perhaps you should renew your memory.

It's a greater combat accolade than Freedon Nadd's, which is greater than Hord's. Which definitely puts him above Muur.

Oh and no, the fodder lowball doesn't work when he's already murdered two of the greatest swordsmen in the galaxy, and that all Republic military units are led by elite troopers and Jedi Knights.

Not to mention, named the most impressive Sith GM Shan had ever met. (She's met a LOT of powerful Sith.)

He's undoubtedly superior to Muur, who is at least equal to Krayt as a swordsman.

__________________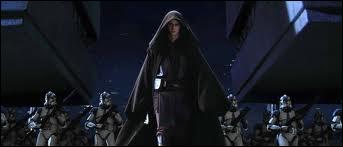 Within your furnace heart, you burn in your own flame. This is how it feels to be Anakin Skywalker.