Ray Romano Talks On His Next 'Grilled'
[Monday, August 23rd, 2004]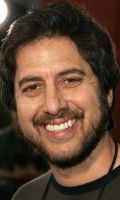 Ray Romano is to play a meat salesman in the San Fernando Valley in his next film, Grilled, according to AP.

"There's a great guy named Sonny who is the best salesman in California," Romano said. "We had a meat-ology class with him, and I kind of took things from him for my character."

In the movie, due out next summer, Romano and co-star Kevin James of CBS's "The King of Queens" are desperately trying to meet a sales quota on the hottest day of the year.

The shooting schedule runs just 30 days in one of the region's steamiest locations.

"In Encino, where I live, it's supposed to be 15 degrees hotter than over the hill," Romano said, referring to West Los Angeles. "I thought it couldn't get any hotter than where I live. Here in Chatsworth, you can bump it up 10 more degrees. But it's good for what we're doing."

E-Mail This Article » Share your comments on 'Grilled'