Quentin Tarantino & Bishop In For A 'Hell Ride'
[Monday, May 17th, 2004]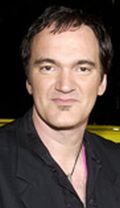 Quentin Tarantino

Quentin Tarantino and Larry Bishop are to produce Hell Ride, a motorcycle movie that Bishop is writing and will direct and star in, according to The Hollywood Reporter.

Larry Bishop is the actor who played the foul-mouthed owner of a strip club in Kill Bill: Volume 2.

Sources say Tarantino might star in the movie as well. Michael Madsen, who also starred in "Bill," is attached to star in what is being described as a spaghetti biker film.

The story deals with the characters Pistolero (Bishop), the Gent (Madsen) and Comanche (Tarantino) and the deadly unfinished business between them. As befitting the genre, the budget would be low, and the movie would shoot in August or September.

E-Mail This Article » Share your comments on 'Hell Ride'