Judi Dench Confirms 'James Bond' Return
[Friday, November 25th, 2005]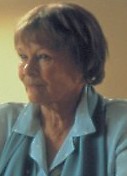 Dame Judi Dench has confirmed that she will be reprising her role as 'M' in the upcoming James Bond movies Casino Royale.

"Yes of course," she told Empire Online. "And I heard today that I'm not going to be in London. I'm going to get to go to Prague and The Bahamas. They're getting me out of my box. It's a whole film there. I'm very much looking forward to working with Daniel, but I've not even read a script yet."

"All I know is that we're due to start in February," she added.

E-Mail This Article » Share your comments on 'Casino Royale'