Mr. Blonde To Star As CIA Agent?
[Wednesday, December 26th, 2001]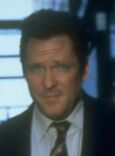 Michael Madsen is currently in negotiations to star in 'James Bond 20', reported The Hollywood Reporter.

Madsen is said to play an rogue CIA agent, named Falco.

He is also in negotions to once again work with writer-director Quentin Tarantino in 'Kill Bill'

The movie is written by Neil Purvis and Robert Wade, stars that are attached to appear in the movie are Pierce Brosnan, John Cleese, Judi Dench, Halle Berry and Rick Yune.

The movie is set to begin shooting this Febuary 2002.

E-Mail This Article » Share your comments on 'Die Another Day'