Clint Eastwood To Make 'Lamps Before The Wind'
[Monday, October 17th, 2005]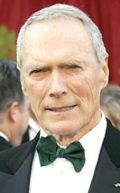 Clint Eastwood is to simultaneously release two movies telling the story of the battle of Iwo Jima, according to Time magazine.

One will be from the US perspective, the other told from the Japanese point of view. He's already made the American version, Flags of Our Fathers, and will start shooting the Japanese side of the story, tentatively called Lamps Before the Wind, in February.

Eastwood says: "I don't know - sometimes you get a feeling about something. You have a premonition that you can get something decent out of it. You just have to trust your gut."

Taken together, the two screenplays show that the battle of Iwo Jima - and the whole war in the Pacific- was not just a clash of arms but a clash of cultures.
More On 'Lamps Before the Wind'...


E-Mail This Article » Share your comments on 'Lamps Before the Wind'