Keri Russell To Star In 'Mission: Impossible 3'
[Thursday, June 16th, 2005]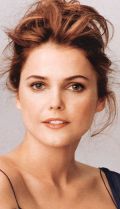 Keri Russell has joined the cast of Mission: Impossible 3, for director J.J. Abrams, according to Variety.

Russell will portray a trainee agent mentored by Tom Cruise's Ethan Hunt character in the pic, set to begin shooting on July 18 in Italy. Role had been filled last year by Scarlett Johansson before the film was delayed.
More On 'Mission: Impossible 3'...


E-Mail This Article » Share your comments on 'Mission: Impossible 3'