Simon Pegg To Join 'Mission: Impossible 3'
[Tuesday, October 11th, 2005]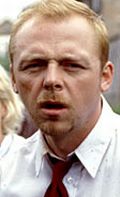 Simon Pegg has signed on to join Tom Cruise in Mission: Impossible 3, according to the Hollywood Reporter.

Pegg will play an ally of Special Agent Ethan Hunt (Cruise). Directed by J.J. Abrams, "M:I-3" boasts an ensemble cast that also includes Philip Seymour Hoffman, Ving Rhames, Laurence Fishburne, Billy Crudup, Michelle Monaghan, Jonathan Rhys Meyers, Keri Russell and Maggie Q.

Pegg, best known for toplining and co-writing the indie breakout Shaun of the Dead, is a veteran of British TV.

Said Abrams: "I've been dying to work with Simon since I saw 'Shaun of the Dead.' His comedic skill is remarkable; he's able to be hysterically funny while always seeming 100% real, even when he's killing zombies with vinyl records."
More On 'Mission: Impossible 3'...


E-Mail This Article » Share your comments on 'Mission: Impossible 3'