Manga 'Monster' To Be Adapted For Big Screen
[Thursday, April 7th, 2005]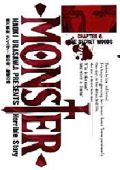 Best-selling Japanese manga comic book series Monster is going to be adapted for the big screen, according to the Hollywood Reporter.

Monster, written by author Naoki Urasawa, is a psychological thriller that tells the story of a young doctor who saves the life of a little boy only to find out a few years later that the life he saved was that of a brilliant killer. The doctor must then track down the young killer and solve a larger conspiracy.

Urasawa is a manga master in Japan, where Monster has been adapted into an animated television series and has spawned 18 volumes as a manga series. The Monster mangas have sold more than 25 million copies in Japan, and it has a strong following in Asia and Europe.

E-Mail This Article » Share your comments on 'Monster'