'Matrix Revolutions' Preview Teaser Trailer Now Online!
[Saturday, May 24th, 2003]
The Matrix Revolutions preview teaser is now online, thanks to submitter Treo. The teaser, which appears at the end of the credits of The Matrix Reloaded, gives a spoilerific glimpse of what we can expect in the final film! Download it by clicking here!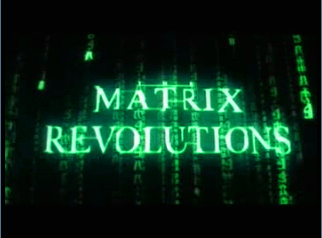 Be sure to post your thoughts about the 'The Matrix Sequels' in our Matrix Forums!
More On 'The Matrix Revolutions'...


E-Mail This Article » Share your comments on 'The Matrix Revolutions'