Edward Norton, Colin Farrell In 'Pride And Glory'
[Wednesday, September 28th, 2005]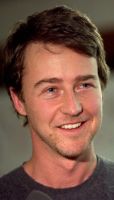 Edward Norton, Colin Farrell and Noah Emmerich are in talks to star in Pride and Glory, according to Variety.

Pride and Glory is a generational drama about a family of police officers in New York torn apart by a corruption scandal. Gavin O'Connor will direct a script he wrote with Joe Carnahan.

Norton is poised to play a homicide detective who is assigned to investigate the precinct run by his older brother (Emmerich). Farrell plays the investigator's best friend, a cop in that precinct who might be dirty himself.

"My father was a New York City detective, and I grew up in that world," the director said. "It's a celebration of honest cops, which was everything my father was about. Though it is fictional, it is an homage to my father."

Shooting will begin in January in New York.

E-Mail This Article » Share your comments on 'Pride and Glory'