Ralph Fiennes To Direct 'Snow Country'
[Friday, November 24th, 2006]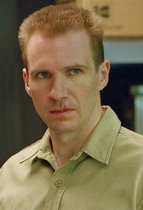 Ralph Fiennes is set to make his feature directorial debut on Snow Country, says Production Weekly.

The feature is the story of wasted love set amid the desolate beauty of northern Canada, the snowiest region on earth. The love story chronicles the affair between a wealthy sophisticate and a 17-year-old Inuit girl being raised in a convent, who gives herself to him without illusions or regrets, knowing that their passion cannot last.

The project is based on the novel by Nobel Prize winner in literature, Yasunari Kawabata, 'Yukiguni'. Production is slated to begin September in Toronto, Winnipeg and in the Arctic.

E-Mail This Article » Share your comments on 'Snow Country'