Baddie For Star Trek Chosen
[Friday, November 30th, 2001]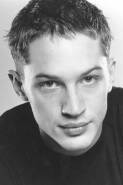 British actor Tom Hardy is to play the lead bad guy Shinzon in the tenth Star Trek movie, 'Nemesis,' reports Ananova.

Hardy is currently appearing in the series 'Band Of Brothers'. He'll also be appearing in Ridley Scott's 'Black Hawk Down.'

The movie is due to start filming early next year. And is rumoured to be the last to feature the cast of the Next Generation TV series.
More On 'Star Trek: Nemesis'...


E-Mail This Article » Share your comments on 'Star Trek: Nemesis'