Star Trek Nemesis On Track
[Thursday, June 13th, 2002]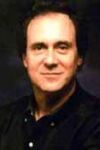 Star Trek producer Rick Berman told SCI FI Wire that the 10th sequel "Star Trek: Nemesis," is looking good and is right on schedule for release in December.

"The studio [Paramount] is very, very pleased," the executive producer said in an interview. "Actually, the only notes we've gotten from the studio were to put some stuff back in that we'd taken out of the film."

Berman is also readying season two of UPN's Enterprise, which will begin filming in about two weeks. "We're busily editing [Nemesis], and they couldn't be more pleased," he said.

"They are extremely pleased with our guest star/villain, Tom Hardy [who plays a Reman named Shinzon]. We're working away at all the things that one works away at at this stage of the game, which are the title sequence and trying to get the special effects done. We're also preparing for the final sound mixes and things [like that]. That's always a very daunting task at this stage."
More On 'Star Trek: Nemesis'...


E-Mail This Article » Share your comments on 'Star Trek: Nemesis'