'Star Trek: Nemesis' Teaser Trailer Coming
[Wednesday, June 19th, 2002]
Star Trek fans attending Starbase 21's Trek Expo in Tulsa this weekend will be getting the very first peek at the teaser trailer for "Star Trek: Nemesis."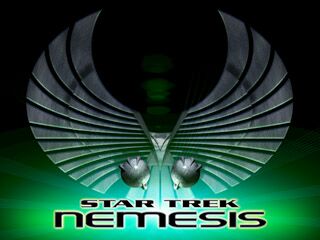 Scheduled to be shown in Tulsa this Saturday, June 22, the actual trailer will receive broadcast and online premieres shortly before it hits theatres in time for the July 4th holiday weekend.

Also at the Trek Expo will be an advance look at the "Star Trek: Nemesis" Web site, which will be launched in conjunction with the trailer's online premiere. Sample pages from the site will be projected onto two large screens to give fans a taste of what's to come.

"Star Trek: Nemesis" is scheduled to open in movie theaters December 13.
More On 'Star Trek: Nemesis'...


E-Mail This Article » Share your comments on 'Star Trek: Nemesis'