Amy Adams In 'Sunshine Cleaning' Talks
[Wednesday, October 11th, 2006]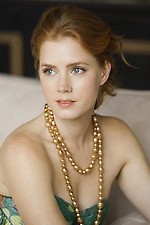 Academy Award-nominated actress Amy Adams is in talks to star in the indie movie Sunshine Cleaning, says the Hollywood Reporter.

The feature, helmed by Christine Jeffs and Karen Moncrieff, follows a 30-year-old woman (Adams) who has squandered her life's potential on dead-end relationships and her younger sister, who is trying to find her way in the world. The sisters find meaning and understanding through an unlikely enterprise, their own crime scene cleanup business.

The project is based on a script by Megan Holley.
More On 'Sunshine Cleaning'...


E-Mail This Article » Share your comments on 'Sunshine Cleaning'