Tim Robbins & Miranda Otto In 'War Of The Worlds'
[Tuesday, October 5th, 2004]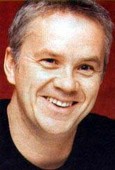 Tim Robbins and Miranda Otto are in talks to join Steven Spielberg's War of the Worlds, says the Hollywood Reporter.

The project is the big-screen adaptation of H.G. Wells' 1898 classic novel, one of the best-known alien-invasion stories.

Robbins would play astronomer Ogilvy, while Otto would play the wife of the main character, to be played by Tom Cruise. Dakota Fanning is also set to appear as their daughter.
More On 'War of the Worlds'...


E-Mail This Article » Share your comments on 'War of the Worlds'