Harrison Ford Gets Involved With 'Wrong Element'
[Thursday, April 22nd, 2004]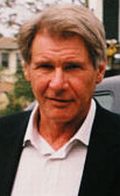 Harrison Ford is to topline in the thriller The Wrong Element, according to Variety.

Here, Ford would play the security chief for a global bank whose family is kidnapped. He's asked to topple his own security safeguards and steal $37 million from the bank to save his family. Then he has to stop the kidnappers, who've created a complex trail that will make him look guilty of embezzlement.

The Wrong Element is set to get a director soon, and will be the next project for Ford, whose plans to reprise his Indiana Jones role were dashed after he, Steven Spielberg and George Lucas felt they needed a new script. Ford last starred in Hollywood Homicide.

E-Mail This Article » Share your comments on 'Firewall'