'Charlies Angels 2' Steamy Pictures Online
[Friday, August 2nd, 2002]
The Sun newspaper featured some pictures from the sequel "Charlie's Angels 2"

They were there at a steamy scenes at a car wash.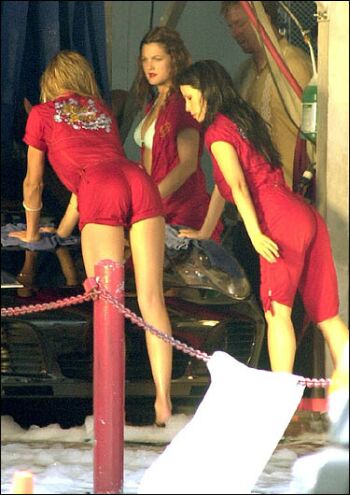 Cameron Diaz, Drew Barrymore, Lucy Liu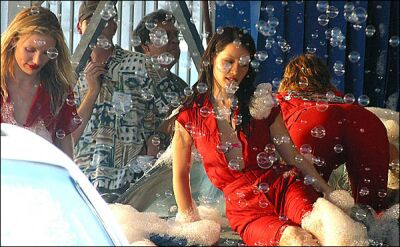 Cameron Diaz, Lucy Liu, Drew Barrymore



Drew Barrymore

The trio rubbed down a sleek black Porsche.

After the soggy car wash scene, Lucy donned a blonde wig and tight sheriff's outfit to chase a villain on horseback through the streets of Beverly Hills.

She finally felled her man with a well-aimed lasso shot.
More On 'Charlie's Angels 2: Full Throttle'...


E-Mail This Article » Share your comments on 'Charlie's Angels 2: Full Throttle'