'Elektra' Gets Direction From Rob Bowman
[Thursday, February 19th, 2004]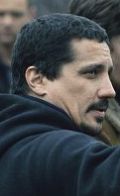 Rob Bowman (Reign of Fire) is to direct Elektra, a Daredevil spinoff that will star Jennifer Garner, according to Variety.

While a Daredevil sequel might be made in the future, Fox, Regency and the producers began last year in plotting a second chapter for Elektra, the curvaceous assassin who was nearly killed in the Ben Affleck starrer that Johnson directed.

The plot of Elektra will draw heavily from the graphic novels "The Elektra Assassin" and "The Elektra Saga," as she battles the Hand, an organization of killers that trained her and then betrayed her.

Casting for other parts will begin shortly. One major character will be Stick, a martial arts trainer who is a venerable Marvel Comics figure.

Elektra is looking at a May start.

E-Mail This Article » Share your comments on 'Elektra'