Goran Visnjic To Star Opposite Garners 'Elektra'
[Monday, April 26th, 2004]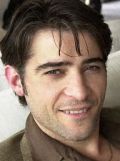 Goran Visnjic (USA Network movie special "Spartacus") is in talks to star as the male lead opposite Jennifer Garner in Elektra for helmer Rob Bowman, according to The Hollywood Reporter.

The Daredevil spinoff finds Garner reprising her role as Elektra Natchios. In this film, she plays a beautiful and deadly assassin who was trained by the Hand, a clan of mystical ninjas. When she turns her back on them, they want her dead. Elektra is assigned to kill Visnjic's character by the Hand over something his grandfather did; however, she ends up falling for him. Terence Stamp rounds out the cast.

Elektra is due to start shooting in early May in Vancouver.

E-Mail This Article » Share your comments on 'Elektra'