'Elektra' Villain Role For Will Yun Lee
[Friday, May 7th, 2004]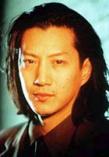 Torque star Will Yun Lee is set to star as the main villain in 20th Century Fox's 'Daredevil' spinoff Elektra, according to the Hollywood Reporter.

The project stars Jennifer Garner as Elektra Natchios, the beautiful but deadly assassin, who was trained by the Hand, a clan of mystical ninjas. When she turns her back on them, they want her dead.

Lee will play the head of the Hand. Goran Visnjic will play Garner's love interest. Terence Stamp also stars. Shooting starts this month in Vancouver.

E-Mail This Article » Share your comments on 'Elektra'