Geoffrey Rush & Clive Owen In 'Elizabeth 2'
[Thursday, September 1st, 2005]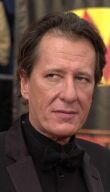 Geoffrey Rush and Clive Owen have joined the cast of The Golden Age, a sequel to Elizabeth, according to Variety.

They join star Cate Blanchett and director Shekhar Kapur, who directed the first movie.

Blanchett will reprise her Oscar-nominated role as Queen Elizabeth I. The first pic focused on the transformation of the young woman into a steely monarch in the 16th century. Rush will return as Sir Francis Walsingham, who in the first film was the architect of the queen's ruthless campaign to solidify her power and stabilize rule in England.

New film will focus on the relationship between Elizabeth I and Walter Raleigh, to be played by Owen.
More On 'Elizabeth: The Golden Age'...


E-Mail This Article » Share your comments on 'Elizabeth: The Golden Age'