Ja Rule To Reprise Role In 'Fast And The Furious 2'
[Tuesday, July 23rd, 2002]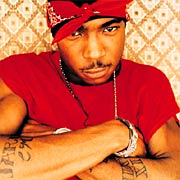 Rapper Ja Rule (Jeffrey Atkins) is in negotiations to reprise his role in Universal Pictures 'Fast and the Furious 2' for director John Singleton, reports The Hollywood Reporter.

The project stars Paul Walker and Tyrese as undercover agents who team up with a female undercover agent to bring down a formidable drug trafficker who has eluded authorities.

Ja Rule, who did not have a sequel deal in place, will again play street racer Edwin, though this time his role will be expanded to include much more screen time.

Production begins in Miami in the fall.

E-Mail This Article » Share your comments on '2 Fast 2 Furious'