Darkstorm Zero
Master of all Decepticons


Gender: Male
Location: Firing my Fusion Cannon.
Lone Dragon of the Wastes
This is something I've never done before, so please bear with me. I have posted this story on both DA and Fanfiction.net, and I do not know if it is ok to post the links here, or if I should just copy paste the contents here. So, I just set the whole lot down here.

The Lone Dragon of the Wastes
Prologue 1: The Burden Hardest To Bear
Date: October 10th, 2289 AD, 19:03.

I stand on the precipice now. Despite all the powers, weapons and technology I acquired, I don't think I'll be leaving this battlefield with my life.

Even now as I look over the base from this cliff, I ask myself - "How did it come to this?"

The enemy we face tonight is far more dangerous than any I've ever fought, and I've fought plenty. Both here, and that other place. Nirn. Where I learned about being more than a child chasing his father through the wasteland. A lifetime ago now…

Back then, I was just a fresh faced 19 year old kid who grew up in Vault 101, in the Capital Wasteland. But after finding my father trapped in a computer simulated hell in Vault 112 by an insane pre-war Vault-Tec scientist named Braun, I entered the simulation after him. The psycho wanted me to help him torture his residents in order to free myself and my father, but I managed to pull the wool over his eyes, and triggered his fail-safe.

But 'Betty' had one last trick up 'his' sleeve.

A door of light opened, and I was apparently free to go. My father, who was in a dog form within the simulation, went first. So far so good. But as I stepped through, Braun triggered a power surge. And then… blackness.

But, I suppose to get to the heart of the story, you have to go back to the beginning. Inside Vault 101.

~Prologue End~

__________________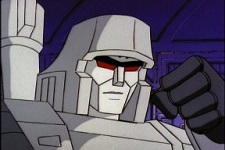 "I have become Death, the destroyer of worlds..."