'Ice Age 2' Going Ahead According To Denis Leary
[Thursday, July 10th, 2003]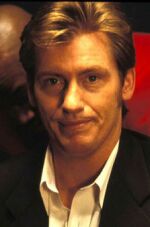 Dennis Leary was being interviewed by Empire Online about Double Whammy when they got him talking about the possibility of Ice Age 2, and according to Leary he said that its definitely happening.

Leary played the role of Diego in the computer animated feature Ice Age, which was directed by Carlos Saldanha and Chris Wedge for Pixar rivals Fox Animation Studios.

Leary On Ice Age 2:

"Truth is I said to these guys we should make the sequel at the same time we make the original, But studios hate to spend money until they have a guarantee in their hands. So now they'll have to pay twice as much to get it done and it'll take twice as much time. But in principle we've all agreed that if it worked we'd all go back in."

And is there a story yet?

"I think there's a story – the people at Fox are working on one right now. I think they're talking about going back into the studios something around late Fall."

Can we expect all the lead roles - namely Leary, John Leguizamo and Ray Romano - to be reprised?

"It'll be the three of us, without the baby, obviously!"
More On 'Ice Age 2: The Meltdown'...


E-Mail This Article » Share your comments on 'Ice Age 2: The Meltdown'