Bootleg Tomb Raider Movie Online?
[Saturday, June 2nd, 2001]
The BBC talks about the rumors circulating that the 'Tomb Raider' pre-release can already be found online, even though there are several weeks before the release: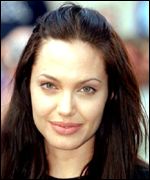 The film version of Tomb Raider, that stars Angelina Jolie as Lara Croft, is expected to be one of the bigger movies of the summer. But the impact of the movie could be dented because pre-release versions of the film are said to be already circulating on the net.

Net veterans who trade movies online told BBC News Online they had heard the film was being traded on net chat channels, one of the many places that pirated movies and music can be found online.

"It would not surprise me that a version of it may have found its way on to the web," said a spokesman for Paramount Pictures, which will be distributing the film.

He said most films tended to be pirated when they were being prepared for release on video and several "beta" copies of the movie were in circulation.


Catch the rest by visiting the link above.
More On 'Lara Croft: Tomb Raider'...


E-Mail This Article » Share your comments on 'Lara Croft: Tomb Raider'