Gus Van Sant Takes Pitt On His 'Last Days'
[Wednesday, March 10th, 2004]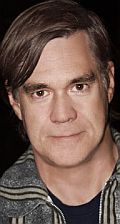 Oscar-nominated director Gus Van Sant (Good Will Hunting) is to make Last Days a movie based on Seattle's grunge music scene, according to The Hollywood Reporter.

Michael Pitt (The Dreamers) is set to take the lead role. Pitt and Van Sant are known to have been collaborating on the project for several years. It is described by sources as a film loosely inspired by events in the Northwest rock 'n' roll scene during the mid-1990s.

Lukas Haas (Long Time Dead) is in talks to join Pitt in the project.

This is Gus Van Sant next project after his acclaimed Palm D'Or-winning Elephant.

E-Mail This Article » Share your comments on 'Last Days'