Kate Winslet To Star In 'Little Children'
[Monday, April 11th, 2005]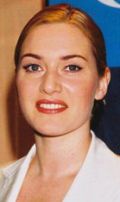 Kate Winslet is in talks to topline Little Children, according to the Hollywood Reporter.

Winslet would play the role of Sarah in the adaptation of Tom Perrotta's book, which Todd Field is set to direct.

The film is set in a suburban town where perfect parents rear perfect children by day and surf Internet porn and have affairs by night. Winslet's character is a mother who has a fling with a stay-at-home dad.

E-Mail This Article » Share your comments on 'Little Children'