Kate Winslet 'Pleased' With Nude Scene
[Thursday, December 1st, 2005]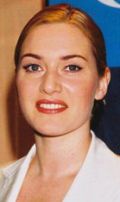 Kate Winslet says that she is "pleased" with her nude scenes in her new film Little Children. She admits, though, that she was concerned when she found out that she'd have to strip for the movie.

"I got very, very concerned when I was preparing for this film, because I couldn't find any head space at all," she told Harpers Bazaar magazine. "If you had said to me 15 years ago that when I was nearly 30, and had two children, I would be doing some very explicit sex scenes, I swear to God, that literally would have been my worst nightmare."

"But I got to a point where I thought: 'For God's sake, screw it. I'm always gallivanting around the place, going 'be who you are, be who you are'. I should just get over myself and get on with it#, and I did. The bathing suit was actually a fabulous red halterneck, and I was very pleased with myself, frankly, after I got through that."

E-Mail This Article » Share your comments on 'Little Children'