Jeremy Renner Joins Ledger In 'Lords Of Dogtown'
[Friday, March 12th, 2004]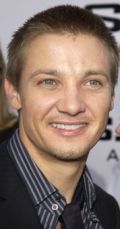 Jeremy Renner ('S.W.A.T.') is set to star in Catherine Hardwicke's Lords of Dogtown, according to The Hollywood Reporter.

The movie is a fictionalized version of Stacy Peralta's documentary Dogtown and Z-Boys, is based on a Spin magazine article that explored 1970s skateboarding culture.

Peralta wrote the screenplay, with revisions by Hardwicke. The story follows a group of young California surfers who take their style to the streets as skateboarders, thereby launching a new sport that defined a generation.

Renner will play a respected surf veteran and close friend of Heath Ledger's character.

Ledger, Emile Hirsch, John Robinson, Victor Rasuk and Nikki Reed also star.
More On 'The Lords of Dogtown'...


E-Mail This Article » Share your comments on 'The Lords of Dogtown'