'Sex And The City' Heading To The Big Screen
[Wednesday, February 18th, 2004]
As the final episode of Sex and the City will air this Sunday, series writer, director and executive producer Michael Patrick King is penning the script for a big screen feature, according to Variety.

HBO is in the process of making deals for stars Sarah Jessica Parker, Cynthia Nixon, Kristin Davis and Kim Cattrall to reprise their roles in the film, which King would direct.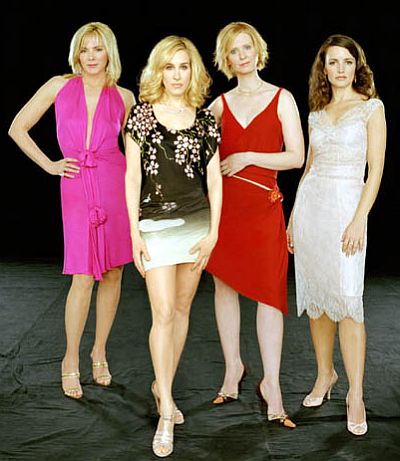 There's no start date for the film, nor is a theatrical distributor attached. However, the cable channel is exploring all options and could have a greenlighting game plan by the time King turns in his script, which is expected by May.

E-Mail This Article » Share your comments on 'Sex and the City'