Cheri Oteri, Amy Poehler Join 'Southland Tales'
[Tuesday, August 30th, 2005]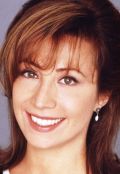 Cheri Oteri, Amy Poehler and Jill Ritchie have signed on to Richard Kelly's indie Southland Tales, according to the Hollywood Reporter.

They join Dwayne "The Rock" Johnson, Sarah Michelle Gellar, Seann William Scott, Miranda Richardson, John Larroquette, Jon Lovitz, Will Sasso, Wood Harris, Bai Ling, Joe Campana and Wallace Shawn in the ensemble cast.

The story is set in a futuristic Los Angeles as it teeters on the brink of social, economic and environmental disaster. Oteri will play a villainous lesbian bodybuilder, while Ritchie will play a porn star and the best friend of Gellar's character.

E-Mail This Article » Share your comments on 'Southland Tales'