Rock Gets 'Spy Hunter' Adaptation Offer
[Monday, July 22nd, 2002]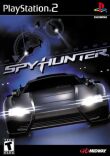 Universal won an auction late Friday for rights to the videogame franchise "Spy Hunter," which the studio will develop as a franchise vehicle for Dwayne "The Rock" Johnson, reports Variety

"Spy Hunter" gives the studio another chance for a U-turn with the Rock, who made his debut in "The Mummy Returns" and toplined early summer hit "The Scorpion King."

U has set the Rock to star this fall alongside Sean William Scott and Christopher Walken in the Peter Berg-directed action comedy called "Helldorado," whose title is set to change.

While "Spy Hunter" needs to be scripted, it is considered a strong candidate for the Rock's next movie starring slot, along with the Columbia biopic of King Kamehameha being scripted by Greg Poirier.

In "Spy Hunter," the Rock will play an ex-fighter pilot who has become an intelligence agent. Using a fully armed G-6155 Interceptor vehicle, which has morphing capabilities, he hunts dangerous spies and assassins, who engage him in their own sophisticated vehicles.

Askarieh got Midway to spark to a movie transformation of its "Spy Hunter" franchise. The game has been around since 1983, first in a popular coin arcade version. Last fall, it debuted in PlayStation 2 and X-Box versions, selling millions of copies.

E-Mail This Article » Share your comments on 'Spy Hunter'