Ryan Gosling To 'Stay' With McGregor And Watts
[Wednesday, July 16th, 2003]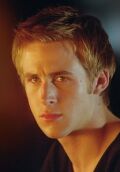 Ryan Gosling (Murder by Numbers) is in negotiations for a lead role in Stay according to The Hollywood Reporter.

Gosling joins Ewan McGregor and Naomi Watts in the project, and writer David Benioff (25th Hour) is onboard to write the screenplay.

Marc Forster (Monster's Ball) is directing the supernatural thriller which is about a psychologist at an Ivy League university (McGregor) who tries to prevent one of his students (Gosling) from committing suicide. Watts will play the lead female role, the girlfriend of McGregor's character.

Shooting is scheduled to begin this September.

E-Mail This Article » Share your comments on 'Stay'