Ed Norton To Play John Conner
[Thursday, December 6th, 2001]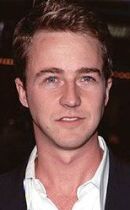 Guardian reported that Ed Norton is to play John Conner in the third 'Terminator' film.

They also said that previous director James Cameron sold his rights in the property to the first Terminator's co-writer and producer Gale Anne Hurd for $1 on the condition that T3 would only be made with John Mostow at the helm.

Intermedia's Nigel Sinclair, Guy East and Moritz Borman will executive produce, while Mario Kassar, Andy Vajna and Hal Lieberman will produce the movie. Director John Mostow brought on long-time collaborators John Brancato and Michael Ferris (The Game) to write the script.

The movie is set to go into production next April.
More On 'Terminator 3: Rise of the Machines'...


E-Mail This Article » Share your comments on 'Terminator 3: Rise of the Machines'