Insomniatric
The Spider


Gender: Male
Location:
Infinite is genius. His internal rhymes, flow, and multi's were amazing on that album.

MMLP 2 is a pretty good album, he's still better than everyone they play on the radio.

This is probably my favorite verse from the album:

"I used to be the type of kid that would always think the sky is fallin'
Now I think the fact that I'm differently wired's awesome
Cause if I wasn't, I wouldn't be able to work words like this and connect lines like crosswords
And use my enemy's words as strength to try and draw from, and get inspired off 'em
Cause all my life I was told and taught I am not shit
By you wack ****ing giant sacks of lying dog shit
Now you shut up *****, I am talkin'
Thought I was full of horseshit and now you ****ing worship the ground on which I am walkin'
Me against the world so what, I'm Brian Dawkins
Versus the whole 0-16 Lions offense
So bring on the Giants, Falcons and Miami Dolphins
It's the body bag game, *****, I'm supplying coffins
Cause you dicks butt kiss, bunch of Brian Baldingers, you're going to die a ball licker,
I've been diabolical with this dialogue since '99 Rawkus
You don't respect the legacy I leave behind y'all can
Suck a dick, the day you beat me, pigs'll fly out my ass
in a flying saucer full of Italian sausage
The most high exalting and I ain't haltin'
Till I die of exhaustion, inhale my exhaust fumes
The best part about me is I am not you
I'm me, I'm the Fire Marshall"

__________________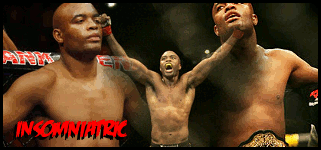 Sig and Avatar made by Steverules_2 (Thank you!)
Last edited by Insomniatric on Jan 17th, 2014 at 01:56 AM