Erika Christensen On Board 'Flight Plan'
[Wednesday, August 4th, 2004]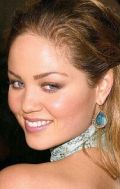 Erika Christensen (Swimfan) is coming on board the Hitchcockian thriller Flight Plan, opposite Jodie Foster and Peter Sarsgaard, according to the Hollywood Reporter.

Flight Plan follows the in-air plight of a woman (Foster) whose daughter mysteriously disappears while on board a passenger jet.

Sean Bean (The Lord of the Rings: The Fellowship of the Ring) also is negotiating to take off in the feature.

E-Mail This Article » Share your comments on 'Flight Plan'