Liv Tyler Talks LOTR
[Friday, March 30th, 2001]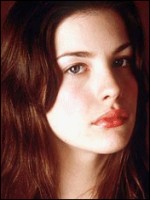 Liv Tyler spoke with UK Magazine Empire, about her role as Arwen in 'Lord of the Rings' Trilogy. TheOneRing.net were able to get the following extract:

"There were also more cerebral trials to be overcome, not least learning the English accent with which Jackson has decided elf royalty speaks.

"It was a challenge for me as an American speaking in a British accent anyway, but as an elf you have to be so erect and centered. We had to move effortlessly and gracefully."
More On 'The Lord of the Rings: The Fellowship of the Ring'...


E-Mail This Article » Share your comments on 'The Lord of the Rings: The Fellowship of the Ring'