New 'Return Of The King' Movie Stills!!
[Tuesday, January 7th, 2003]
Thanks to New Line Cinemas we have six brand new images for the final Lord of the Rings movie - 'Return of the King'! The pictures feature all the major characters and can be found by clicking on the picture below!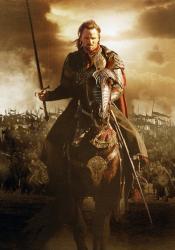 More On 'The Lord of the Rings: The Return of the King'...


E-Mail This Article » Share your comments on 'The Lord of the Rings: The Return of the King'