Andy Serkis Still Working On 'Lord Of The Rings'
[Monday, May 19th, 2003]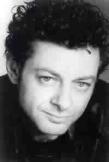 Andy Serkis, who plays Gollum in the 'Lord of the Rings' trilogy, has been telling SciFi-Wire that he has still not finished filming for the final installment - Return of the King, even though principal photography ended two years ago.

Serkis is still shooting motion-capture and doing additional voice recording for the CGI creation, the actor said in an interview at the Saturn Awards on May 18, where he was honored as best supporting actor in a film.

"I've been really kind of [working] longer than a lot of the other actors, because every single scene I do on set during principal photography I then have to repeat in the motion-capture studio," Serkis said. "I've been really backwards and forwards for the last three and a half years ... to New Zealand."
More On 'The Lord of the Rings: The Return of the King'...


E-Mail This Article » Share your comments on 'The Lord of the Rings: The Return of the King'